Services
We offer care for both children and adults.


Acupuncture Services
Adult and pediatric acupuncture 
Non-needle techniques for kids (shonishin, acupressure, cupping, reiki)
Acugraph Meridian Analysis
Ear acupressure, seeds, needles
Acupressure point prescriptions, for home care, for your little sunflower
Cupping therapy to release pain and muscle tension
Herbal medicine and natural remedies including supplements, western/chinese herbs, homeopathy
Simple dietary switches to boost nutrition for healing
Laboratory testing and interpretation of results (added fees for testing)
Qi Gong movements for both adults and children
Telehealth appointments available using Phototherapy. This light therapy is used  in my clinic and remotely to stimulate acupuncture points. Phototherapy (light therapy) uses the heat that is emitted on your body to stimulate a non-medicated patch, that you place on your body (or clothing), to receive benefits that are similar to in-office Acupuncture treatments. Find out more about phototherapy here. 
Telehealth appointments for Herbal consultation available as well.
Benefits of Acupuncture for Adults and Children
Acupuncture is the insertion of small, hair-sized needles into acupuncture points to correct imbalances in the flow of "qi" or life energy. Qi circulates through what acupuncturists call "channels or meridians" – these meridians communicate between the brain and the body's skeletal structures and organs. Factors such as stress, trauma, inflammation and unhealthy lifestyle impede and upset this communication. For children, needles are not always used and there are a number of other modalities that are non-invasive and gentle. See Pediatric Acupuncture for more details. 
The acupuncture points where the needles are inserted are small areas of increased electrical sensitivity. By stimulating these points, multiple biological responses occur throughout the body, allowing the body to regain the natural ability to heal itself and return to homeostasis.
Many individuals seek acupuncture treatment for relief of chronic pain, such as arthritis or low back pain. Other conditions that acupuncture can help with are: 
Digestive: Gastritis, Irritable bowel syndrome, Hepatitis, Hemorrhoids
Emotional: Anxiety, Depression, Insomnia, Nervousness, Neurosis
Eye-Ear-Throat: Rhinitis, Sinusitis, Pharyngitis
Gynecological: Dysmenorrhea, Amenorrhea, Cramps, Infertility, Pregnancy 
Musculoskeletal: Arthritis, Back pain, Muscle cramping, Muscle pain and weakness, Neck pain, Sciatica
Neurological: Headaches, Migraines, Neurogenic bladder dysfunction, Parkinson's disease, Postoperative pain, Stroke
Respiratory: Allergic rhinitis, Sinusitis, Bronchitis
Miscellaneous: Irritable bladder, Prostatitis, Male infertility, Some forms of impotence, Addiction control (Credit: Johns Hopkins Medical Health Library)
Facial Rejuvenation Acupuncture
Facial Rejuvenation Acupuncture uses points on the body and the face to stimulate circulation and blood flow to enhance the appearance of the face and decrease fine lines and wrinkles. Our unique approach, that will not be found anywhere else, is that we combine our facial treatments with a 30 minute Hyperbaric Oxygen therapy treatment to oxygenate the body, hydrate the body and enhance the lasting effects. Treatments include a detailed intake, understanding the present state of the body, stress and health. Then using both Ayurvedic and Chinese principles, a treatment strategy is designed to achieve beauty and wellness inside and out. Clients are taught Qi Gong principles of breathing and exercises to help maintain their health and taught a number of self-care techniques that will help with achieving this healthy glow. Homeopathic, Chinese Herbs and Nutraceutical supplements are suggested for ongoing wellness. Options to do facial acupuncture without hyperbaric oxygen are available. 

InBody Testing
The InBody Test provides a comprehensive view of body composition balance.  Body water, proteins, minerals and body fat, which are the components of the human body closely relate to the status of our health. Using the method of quantitative analysis, these elements of body constitution analysis provide basic information for assessing the status of the body. This is included at no cost in the monthly membership package.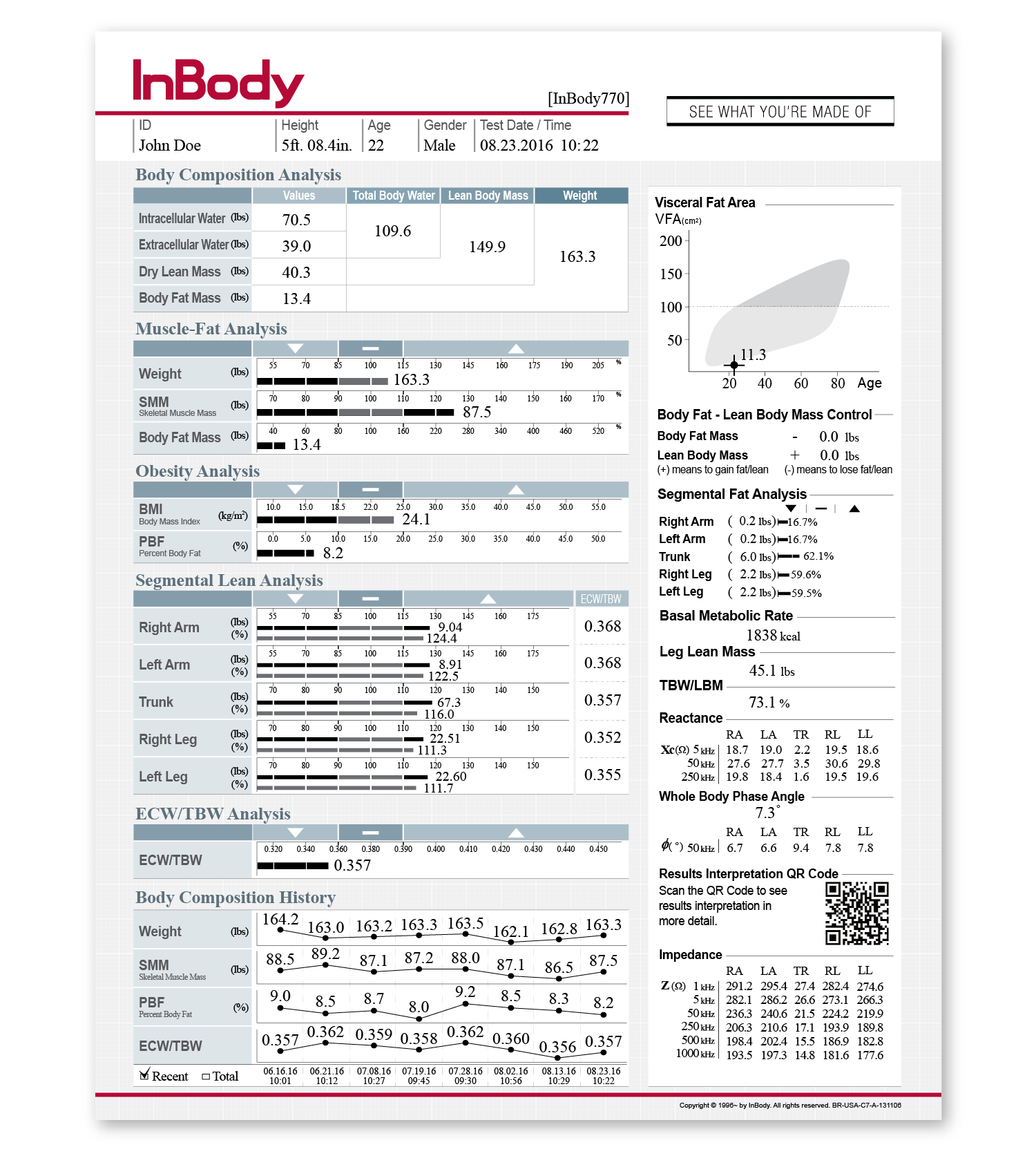 Hyperbaric Oxygen Chamber (HBOT)
Patients are placed in a Vertical Chamber where 100% oxygen is circulated. We have enhanced our machine with an Oxygen Concentrator to get added benefits. The oxygen is pressurized so the air pressure is  2-3 times greater than normal. As a result, the lungs and skin absorb more concentrated oxygen in a shorter period of time. This allows for growth of new blood vessels with reduced circulation including artherosclerosis, aids in treatment of infection, diabetic ulcers, MS, macular degeneration, & helps restore brain function. Studies are being done to show efficacy for children on the Autism Spectrum. 
HBOT is an abbreviation for hyperbaric oxygen therapy. Hyperbaric oxygen therapy is a medical treatment which enhances the body's natural healing process by delivering oxygen under pressure, increasing the oxygen content in the blood and in the cerebral spinal fluid, flooding the tissues with oxygen. HBOT treats the underlying disease process that causes and perpetuates a wide variety of chronic conditions. HBOT is used therapeutically to treat conditions in which tissues have been damaged by oxygen deprivation. When the oxygen is restored to these tissues, much of the lost function returns. HBOT also helps to reduce inflammation and promote wound healing throughout the body and in the brain. There are over 30,000 published studies on the benefits of HBOT.
We use HBOT preventatively to help boost blood oxygen levels, increase the anabolic rest cycle and aid in preventative health. It is also used in conjunction with Facial Rejuvenation Acupuncture treatments to help boost oxygen in the entire body and provide a youthful glow.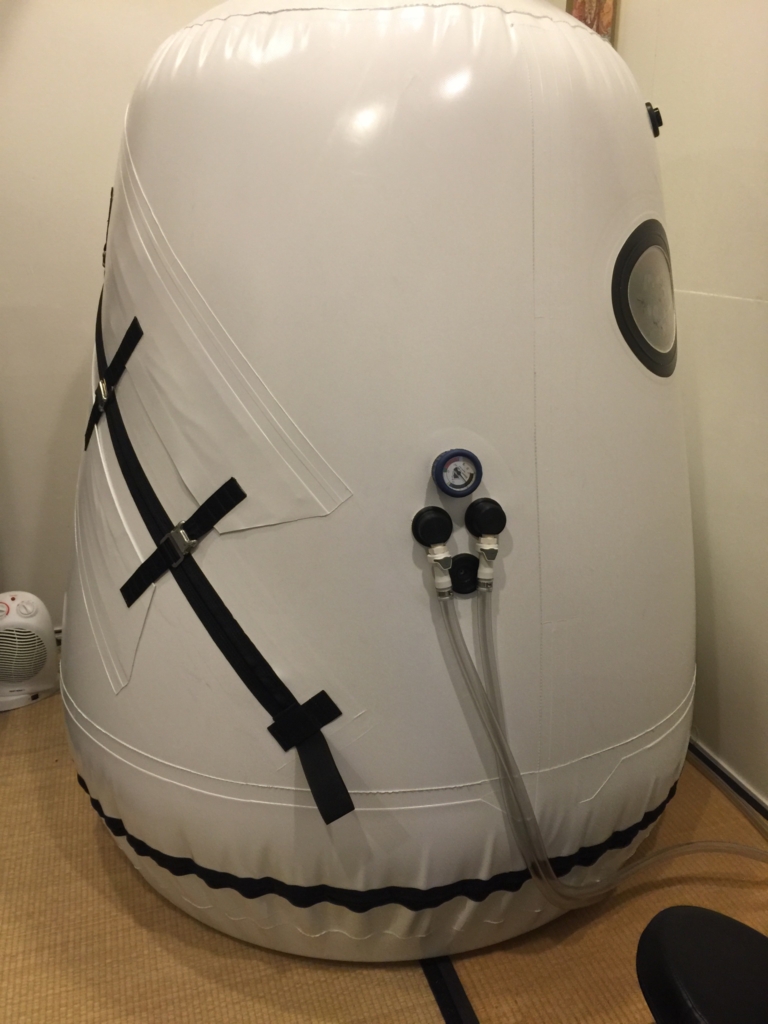 EECP (External Counterpulsation) - For Adults/Young Adults
EECP therapy is a noninvasive solution for hypertension, poor circulation, stress relief and increased recover for athletes. EECP therapy works by increasing the blood and oxygen supply to the heart muscle and decreasing the amount of work the heart has to do to pump blood to the rest of the body. While the heart is at rest, the treatment cuffs inflate from the calves to the thighs to the buttocks, which increases the blood supply to the arteries feeding the heart muscle. Just before the next heart beat, all the cuffs deflate at the same time, which decreases the amount of work the heart has to do. It treats a number of conditions including Hypertension, Coronary Artery Disease, Stress relief, Athletes, Diabetic Patients, Strengthen Cardiovascular system and prevent disease.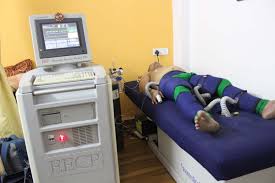 Laboratory Recommendation, Analysis & Consultation
To get to the bottom of chronic or more serious medical conditions laboratory testing is often necessary. The more information we have, the most targeted our treatment can be to help speed recovery.
We will discuss which labs we recommend and you will pay the labs directly for these tests. Once we gotten and analyzed the results, we'll schedule a 30-minute lab consultation to review them with you along with your new healing program.  
AcuGraph Meridian Analysis
During your comprehensive acupuncture session, Anisa will use a special diagnostic tool called AcuGraph Meridian Analysis. It detects imbalances in the acupuncture meridians, which can be root causes of illness and chronic health problems.
The AcuGraph is a diagnostic tool that is the "gold standard" in objectively measuring the energy in the acupuncture meridians. It provides a fast and efficient exam, intelligent analysis, and the most advanced treatment options.
With the data from your exam, we can easily track your progress and make recommendations to enhance your treatments with acupressure, dietary changes, and herbal medicine. Acugraph is included in your regular session fees.
Celluma Light Therapy 
Celluma LED light therapy is a clinically proven and FDA approved treatment that uses powerful light energy to effectively improve the overall condition of your skin and help with a variety of pain management. The light energy penetrates deep into the skin to repair the skin and muscle tissues on a cellular level. It is helpful for anti-aging, acne and pain management. I use it in all facial acupuncture treatments and it can be an add on to any treatment. 
Tai Chi, Qi Gong and Yoga
Sunflower Wellness for Kids is located inside Dharma Health Institute, a wellness institute founded by Master Nzazi Malonga and his wife, Anisa Kassim. The center offers a number of integrative modalities including Tai Chi, Qi Gong and Yoga Naga.  We invite you to visit our partner website: www.dharmahealthinstitute.com. 
Make Sure It's a Good Fit: Discovery Consultations
We want to make sure that our services are a good fit for the particular issue you're dealing with.  Click Here to set up a 10-minute discovery consultation with Anisa. Or contact by  e-mail.
Location & Contact Info
The clinic is located at 143 Culver Blvd, Playa Del Rey, Ca 90293 (Inside Dharma Health Institute)
You can call us at 760-490-3955
Contact us by email: anisa@sunflowerfamilywellness.com
Office Hours
*Sundays* Closed
*Mondays* 7:30-10am, By Appointment
*Tuesdays*1pm - 8pm (Santa Monica)
*Wednesdays* Afternoons, By Appointment
*Thursday*  7:30-10am
*Friday*  1pm - 7pm 
*Saturday* Closed
Have More Questions?
If you have additional questions, please feel free send us an e-mail by clicking here or call us at 760-490-3955. I respond to email within 24 hours and is the best way to contact me.